There are many factors to consider when choosing whether to purchase or lease your new Nissan.
 At Nissan of Keene, we want to help you make an informed decision that best fits your needs, wants and lifestyle. Consider the following information then stop in, give us a call, or fill out the form below so we can better assist you in your decision.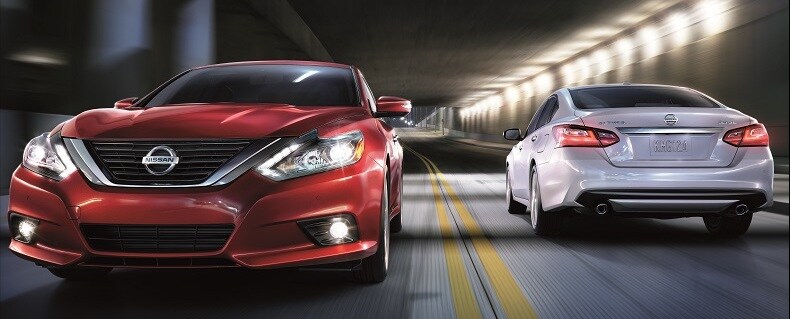 Nissan Purchase

 Nissan Lease


 Purchasing is ideal for people who drive a lot or put their vehicles through heavy use. It also gives you the freedom to customize your car as you please.





 Leasing is ideal for people who drive less than 15,000 miles per year, take good care of their vehicle, and want a new car every 2-4 years.





Benefits of Purchasing your vehicle:


Drive as many miles as you want.
Travel worry-free of excessive wear and tear.

Carry lower limits for auto insurance than with a lease. (this will depend on financing/purchase options. See your insurance agent for details.)
Customize your vehicle with modifications or accessories (though this may invalidate portions of your warranty).
Sell, trade, or transfer your title whenever you want.
No montly car paymants after the full loan amount is paid off


 Benefits of Leasing your vehicle:


Get a bigger, better-equipped vehicle than what you could purchase for the same amount.
Pay only for the portion of the car's life you use (which means a lower monthly payment).
Receive tax benefits if used for business (depending on the lease, state, and tax laws).
Invest any savings in appreciating assets like stocks, bonds, etc.
Enjoy end-of-lease options: you can buy the car, lease another vehicle, or explore other choices.
Leases include $500 worth of wear and tear
Covered under warranty for the duration of the lease.


Do you answer yes to the following questions?

 Do you answer yes to the following questions?

I always drive over 15,000 miles a year
I like to customize my car by tinting windows, adding pinstripes, sound system, etc.
I usually get emotionally attached to my car
I love to see those payments dwindle to nothing
My current car is more than 4 years old
I like to do my own repair work.

Purchasing may be the right fit for you!


I've got to have thenew car smell
I like the security of driving a car under warranty
I usually choose a car that I can't afford
I am willing to trade ownership for low, monthly payments
My company reimburses me for car expenses.
I typically drive around 12,000 miles a year or less.

Leasing may be the right fit for you!

 
 Stop in the dealership, give us a call, or fill out the form below so we can better assist you with your purchase and lease questions or concerns. We look forward to working with you!